Cube Environmental, founded in November 2008, is a multi-award winning company specialising in the field of asbestos surveying, fire risk assessments and bulk analysis. We are accredited by UKAS for asbestos surveying ISO 17020, our technical staff holds the relevant BOHS or IOSH certification. We have UKAS accreditation conforming to international standard ISO 17025 for our analytical laboratory. This enables us to offer a fast efficient service to our clients'. Our experience and skills all contribute to our exceptional reputation for cost-effective, practical, friendly service.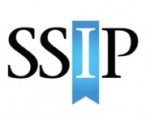 Admin staff are very professional and trustworthy. A pleasure to work with.
Despite disruptive clients, Cube were always very helpful and always responded quickly to resolve issues very well. We have no complaints, whatsoever.
All surveys were carried out on time, if I needed reports quickly, I was always helped with this. The Cube team were always very friendly and nothing was ever too much trouble.
Cube's surveyors were helpful, polite and had very good attitudes.